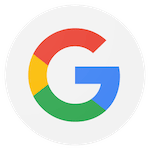 Top FIVE Reasons to choose Body Effect:
1. The environment is suitable for ANYONE no matter your level of fitness, whether or not you have an injury, or experience with weights and training.
2. The trainers are educated, organized, consistent and positive.
3. They know the importance of MOBILITY! (*this is probably the most important thing for your body from a strength and performance standpoint*)
4. When you train here, you become part of a community with a family-like feel with a common interest in taking control of their health.
5. It is extremely simple to schedule your workout!
I am a former division 1 athlete with access to some of the most elite strength coaches in the country. I promise you, Body Effect knows what they are doing!
If you live in Visalia or any of the surrounding areas, give them a shot!